Inbound Marketing Expert Introduces Businesses To Creative & Lucrative Marketing
Uniontown, Ohio -
Donovan Digital Solutions, based in Uniontown, Ohio, has published new materials that are designed to help B2B organizations take advantage of inbound marketing. Inbound marketing strategies tend to be more subtle than their more well known counterparts, but they also have great potential for forging a stronger bond between business and customer (or business partners). In turn, these bonds can prove to be incredibly lucrative.
Among the agency's new batch of free resources is a blog post that explores what inbound marketing has to offer. The post, 'How Inbound Marketing Can Grow Your B2B Business Quickly and Easily,' begins by acknowledging that a business which learns about this style of marketing for the first time may consider it prudent to dismiss the idea given the amount of work it appears to require. However, as with many strategies, the secret is in deploying such strategies as efficiently as possible, and Donovan Digital Solutions is ready to share the benefit of their expertise.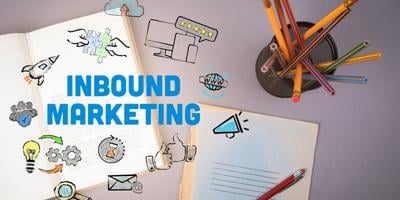 "Inbound marketing is a method of marketing that focuses on drawing customers and prospects to your business through helpful, educational content," explains the inbound marketing agency. "This approach to marketing allows businesses to strengthen their customer relationships and increase profitable outcomes. The goal of inbound marketing is to create high-quality content that provides answers to the questions posed by potential customers and helps them make informed buying decisions. Donovan Digital Solutions is an expert in answering these questions through Inbound marketing tactics."
According to the article, businesses should focus on attracting visitors, engaging with customers and driving conversions. There are many ways to attract customers, and businesses will typically be familiar with the most direct approaches, such as advertisements campaigns about specific products or services and so on. With inbound marketing, however, the goal is to offer something that is intrinsically valuable to the customer. Blog posts, case studies and so on are examples of this as they can draw a customer's attention. Once this initial connection is formed, the business can strengthen the relationship by providing more information or resources that the customer finds useful or educational. The final step, according to the agency, is to use analytics tools to measure the success of inbound campaigns and use this data to maximize the return on investment (ROI). The better the tools, the more options a business will have at their disposal.
As with any strategy, there are both advantages and disadvantages to consider, and Donovan Digital Solutions encourages businesses to learn about both before committing themselves to inbound marketing. For instance, inbound marketing can lead to a steady stream of cost effective leads that can eventually be converted into long-term customers, and this is true for virtually any industry. The agency says that businesses which engage such strategies intelligently find they can be more effective than more traditional counterparts, such as cold calling and direct mail advertisements. While inbound marketing may take a larger initial investment (both in time and money), its stream of results tends to grow much faster.
That initial investment may be a business' biggest concern with inbound marketing, but the agency says this need not be an insurmountable barrier. As the article says, "some argue that an inbound marketing strategy requires consistent time, attention and dedication for the long-term approach to achieve desired results; otherwise companies will not reap the rewards associated with this type of marketing tactic. Others caution that investing so much time into creating content requires a certain level of skill which is not easily attainable by teams with limited resources or experience in publishing. If this is the case with you, hiring a marketing agency may be an effective way to get exposure to inbound marketing strategies with minimal time commitment on your end."
The team at Donovan Digital Solutions uses their expertise to help businesses create targeted content, blog posts, articles and more, essentially holding conversations with the community at large to draw in customers or partners. A steady stream of informative content production (accompanied by analytics) can encourage customers to both pay attention to the business and consider investing in it. Learn more about inbound marketing here: https://www.donovandigitalsolutions.com/what-is-inbound-marketing.
Donovan Digital Solutions invites interested parties to get in touch if they wish to learn more. The agency can help businesses that want to explore what inbound marketing has to offer.
###
For more information about Donovan Digital Solutions, contact the company here:

Donovan Digital Solutions
Mason Donovan
Donovan@donovandigitalsolutions.com
4392 South Arlington Road
Uniontown, Ohio 44685