Electronic Merchant Systems: Starting A Home Business
Cleveland, Ohio -
Cleveland, Ohio based Electronic Merchant Systems (EMS) is reaching out to share a recent blog article that explains how anyone may start a home business. The company hopes this information will encourage more in their community to begin their entrepreneurial journey. See more here: How To Start A Home Business.
Starting a business based at home gives business owners a number of key benefits. For one, it reduces overhead costs. As Electronic Merchant Systems points out, this is the number one factor that kills most businesses. However, a home-based business makes use of space that the owner already has access to, cutting down any unnecessary costs. Working from home also allows businesses to be scaled up or down as needed, and with the right focus, this can also allow entrepreneurs to enjoy unique tax breaks as well. Home-based businesses are not without their issues; however, for a lot of people, starting a business from the comfort of their home can be the right choice.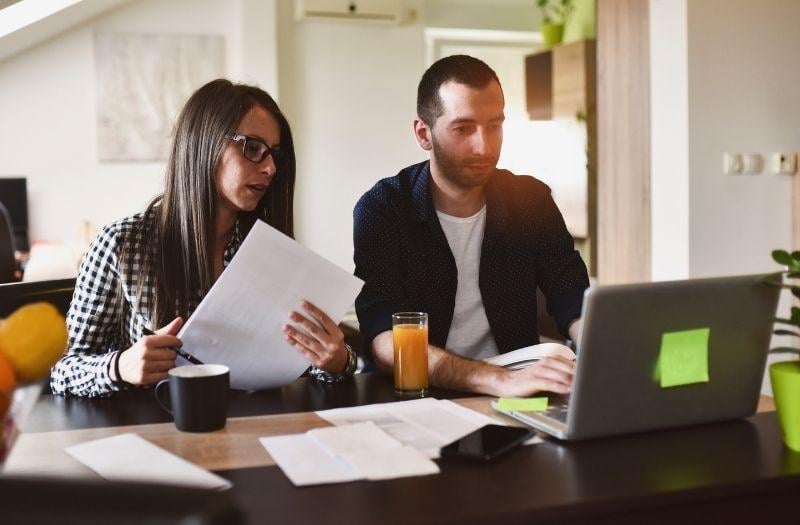 If someone is committing to starting a business from home, they have five key steps to follow. First, they must form an idea. Then they have to build a business plan. Third, they need to choose the right name for their business, and follow that up by registering their business and obtaining a business license. Finally, it is important to separate their personal finances from their business and secure the funding necessary to get going.
Forming an idea is a relatively straightforward process. Whatever business they choose to pursue, they need to note down their ideas, any ways they can stand out from the competitors and workshop it. At this step, Electronic Merchant Systems recommends sharing the idea with a few trusted people to answer important questions: Is the idea good? Does it seem like a realistic undertaking? And, most importantly: Does it sound like something they would want to buy? Budding entrepreneurs should also ask themselves whether this business idea actually be run from home.
Once this is all sorted out, a business plan can be formed. EMS shares that there are seven critical pieces for all good business plans. These include Executive Summary, Company, Overview, Market Analysis, Products & Services, Marketing Plan, Logistics & Operations Plan and a Financial Plan. A solid business plan can be used to educate investors, seek employees and partnerships, set realistic and attainable goals, create a timeline and stay organized.
The next step is to pick a business name. Once the business idea is solidified and the business plan is written, it is time to decide on an official name for the business. While the possibilities are essentially limitless when it comes to naming businesses, Electronic Merchant Systems suggests choosing unique names that intuitively share what the business is about. As an example, they share names such as 'Antiquation' (for a shop that sells knick knacks, signs and other unique pieces) or 'CLE Clothing Co.' (for a store that sells Cleveland-themed classic tees and more).
Depending on the type of business entity chosen, they may need to register with the state. During this step, seeking legal counsel or business bureau assistance can be helpful to ensure everything is done properly. Business owners will also need to register their business with the federal government and obtain the proper business license. Registering the business grants the business an Employer Identification Number (EIN), which will help business owners hire employees, open a business bank account, file taxes for the business and more.
Once all that is done, it is time to think about finances. EMS says that even though the business may be running a sole proprietorship, it is essential to separate personal and business finances. Not only is this crucial for bookkeeping and filing taxes, but it can also help protect the owner's personal assets. The blog post recommends starting by opening a business bank account and applying for a business credit card. Then, they can try to secure funding, either through independent investors or programs such as BizFunds. If the business is going to accept credit card payments, this is the point in which the business owner should secure a payment processor. That's where Electronic Merchant Systems comes in.
Electronic Merchant Systems is a leading provider of payment processing and merchant services. Since 1988, they have been helping business owners realize their full potential and grow their financial well-being, and they are capable of setting up payment processing for home-based startups as well. To learn more about their services, visit their official website or get in touch with them via phone or email. Read their full blog post at the following link: https://www.emscorporate.com/news/how-to-open-a-home-based-small-business.
###
For more information about Electronic Merchant Systems, contact the company here:

Electronic Merchant Systems
(800) 726-2117
info@emscorporate.com
250 W Huron Rd #400
Cleveland, OH 44113