Dumpster Rental Service Available For California Projects
San Carlos, CA based G & C Debris Box Rentals is pleased to offer dumpster rentals and debris removal services to their community. The company can be reached via phone if customers wish to obtain an instant quote, but rentals can also be booked at their convenience via the G & C Debris Box Rentals website. Find the website and learn more here: https://www.gcdebrisbox.com/.
G & C Debris Box Rentals seeks to offer their customers access to dumpsters that are affordable yet sturdy enough to take all their junk, trash and debris. Since a customer's needs can vary greatly between projects, the company has a variety of units on offer that are each suitable for certain situations, and customers are free to pick whichever meets their requirements the best.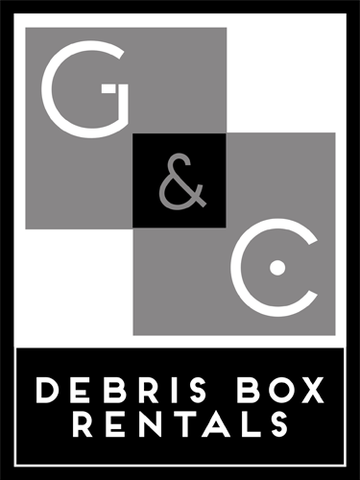 "We understand that this might be your first time contacting a dumpster rental service," acknowledges G & C Debris Box Rentals. "While incredibly useful, many homeowners and businesses tend not to know what they are missing out on until they give it a try, so we have many newcomers who find themselves unable to determine which dumpster is right for their purposes. Thankfully, it is not a complicated process, and our team will be happy to learn more about your needs and give you our professional recommendation if you so wish."
The company adds that a 'Debris Box' is most likely to be what most customers need, and their recommendation may have more to do with helping the customer pick the right size for their project. This is due to the fact that it is often easy to underestimate how much junk or refuse a project can generate, so renting a dumpster that is too small can be inconvenient at best. Homeowners, however, are likely to be on a tight budget, so requiring a second dumpster may actually exceed this.
G & C Debris Box Rentals offers Debris Boxes in 10-yard, 15-yard and 20-yard variants, and each can be rented for a standard period of seven days. However, customers will find that the company can be more flexible if they need a day or two extra and so on; a small fee of $30 is enough to extend the rental by a day.
Homeowners have used the company's debris boxes for a variety of purposes, from yard and attic cleanouts to home improvement projects that caused a lot of debris to be left over. The Debris Boxes are incredibly durable, so customers can dispose of virtually anything they wish, and the company has hauled away refrigerators, hot tubs, various appliances, couches and other furniture, excess wood or concrete and more over the years.
Certain customers may wish to make use of the company's specialized Debris Boxes as well, which are intended only for clean dirt or concrete. These come in 8-yard and 10-yard variants, but the company also gives customers the option to schedule a swap out in the event their project requires multiple dumpsters' worth of debris to be hauled away. Construction, demolition or landscape clearing contractors may find this more useful in certain situations.
Above all, G & C Debris Box Rentals believes that good customer service lies at the heart of all their services. From the moment a customer first gets in touch to the point their rented dumpster is retrieved by the company, they will always have the full support and attention of the team at G & C Debris Box Rentals. This means they can enjoy a convenient booking process, work with the company's waste disposal experts, rest assured that dumpsters will be both delivered and picked up on schedule and more. The company adds that special accommodations can be made for customers who reside outside their regular service area, anyone living or working in San Mateo, San Francisco, Contra Costa and more as well as their surrounding areas need only get in touch to work out an arrangement that suits their needs and budget. See more here: https://goo.gl/maps/9Z83CWsUtDFAMuHHA.
A booking can be made online or over the phone. G & C Debris Box Rentals looks forward to working with all new customers.
###
For more information about G & C Debris Box Rentals, contact the company here:

G & C Debris Box Rentals
Todd Chandler
(877) 332-1306
todd@gcdebrisbox.com
542 El Camino Real Suite 110
San Carlos CA 94070