Butts in Seats Fast Triples Fremont Cafe Revenue Using Restaurant Marketing That Works
January 13, 2023 at 17:18
Butts in Seats Fast, a digital marketing agency that specializes in helping restaurant owners, has announced that it recently tripled the monthly revenue for one of its clients. The company's founder, Daniel Schulte, is urging entrepreneurs working in the restaurant business to find out how its tried-and-tested restaurant advertising system can bring similar results for them.
Scott Bui signed up as a Vitality Bowls franchisee, a chain of "superfood" cafés that specializes in acai bowls, a dessert food that was first invented in Brazil. They are a fast casual restaurant offering quick healthy meals similar to Chipotle or Jimmy Johns.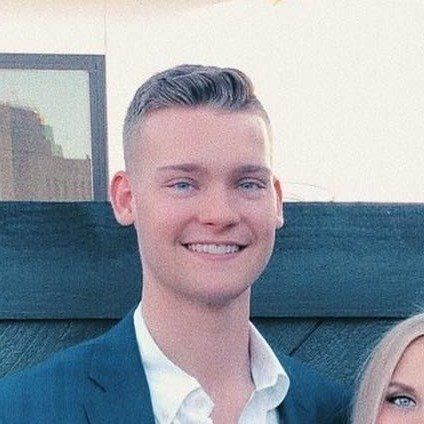 Scott opened the Vitality Bowls location in Fremont, California, in June 2020, possibly the worst time to open a business in the food services industry due to the COVID pandemic that was then raging across the country. When the restaurant began operations, Scott says that it was barely breaking even despite using digital outreaches such as boosting Facebook posts, posting consistently on Instagram, and using its loyalty app to send out offers and promotions. The progress from the initial marketing strategies was incremental at best and wasn't trackable or repeatable.
With a desire to transform his Fremont Vitaly Bowls location, Scott partnered with Butts in Seats Fast. The restaurant marketing agency then helped Scott address the issues that were holding his business back. Nine months into the program, Scott reported that his sales had tripled since he had enrolled, and his daily revenue had jumped from around $1000 a day to over $3000 a day. Now, Fremont Vitality Bowls is the 6th most profitable franchisee of the restaurant chain out of around 90 locations nationwide.
When asked about what he loved most about working with the team at Butts in Seats Fast and the advantages offered by their restaurant marketing program, Scott says, "The thing I like the most is the collaborative effort that we have with the team at Butts in Seats Fast. I only own one restaurant whereas Daniel has helped several restaurant owners like me implement a plethora of marketing strategies over the years. So, he has a keen perspective of what works and what doesn't, and it is very helpful to have someone like that to bounce ideas off of. Working with Daniel and his team, we are able to come up with ideas together and, most importantly, save time and money by avoiding the ones that don't yield results."
Scott Bui then lists his reasons for recommending the Butts in Seats Fast restaurant marketing system to other restaurant or franchise owners like him who might be struggling with their ventures. He says, "Most of the marketing programs out there are either cookie-cutter, hard to track, or just not as meaningful or impactful as you would like them to be. I've seen other restaurants trying and failing to implement strategies that don't work. The advice offered by Butts in Seats Fast is just more impactful. Also, since I'm a very data-driven person, if I spend a thousand bucks on a marketing campaign, I want to see real results. Butts in Seats Fast offers strategies that are completely data-driven and thus trackable making you feel like you are making progress. In a couple of weeks, or rather even in the first couple of days, you will see customers coming into your restaurants who might not have come in before. With Butts in Seats Fast's programs, it is very clear to determine which strategies worked and what drove a particular customer to come to your restaurant."
Readers interested in finding out more about Scott Bui's story can check out the interview between him and Daniel Schulte on Butts in Seats Fast's website. There are many more similar case studies available for restaurant owners to dive into and learn lessons on how to improve their own businesses.
###
For more information about Butts in Seats Fast, contact the company here:

Butts in Seats Fast
Daniel Schulte
913-229-4602
daniel@buttsinseatsfast.com
6931 W 161st Terr #3115 Overland Park KS 66085